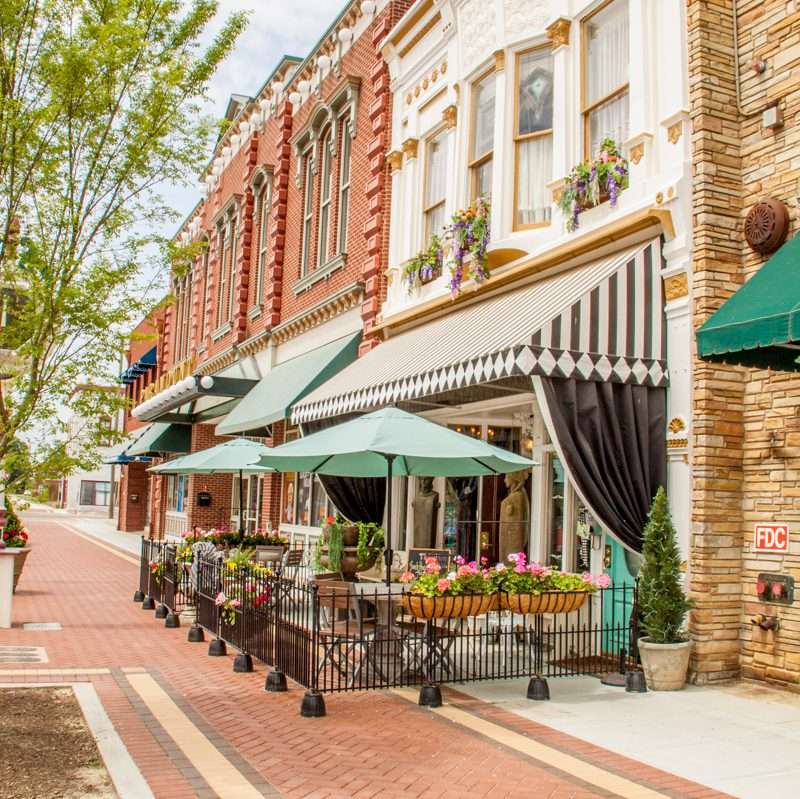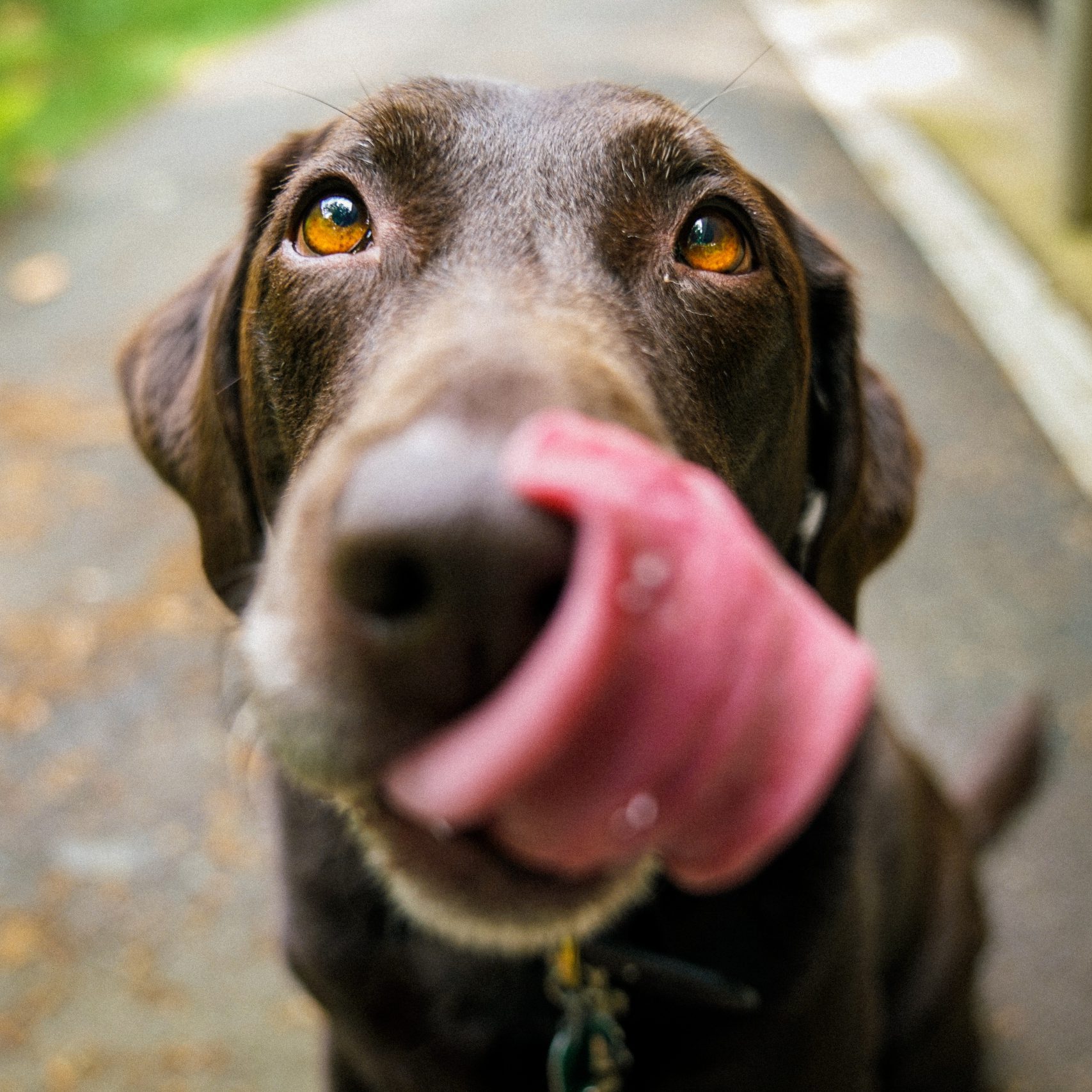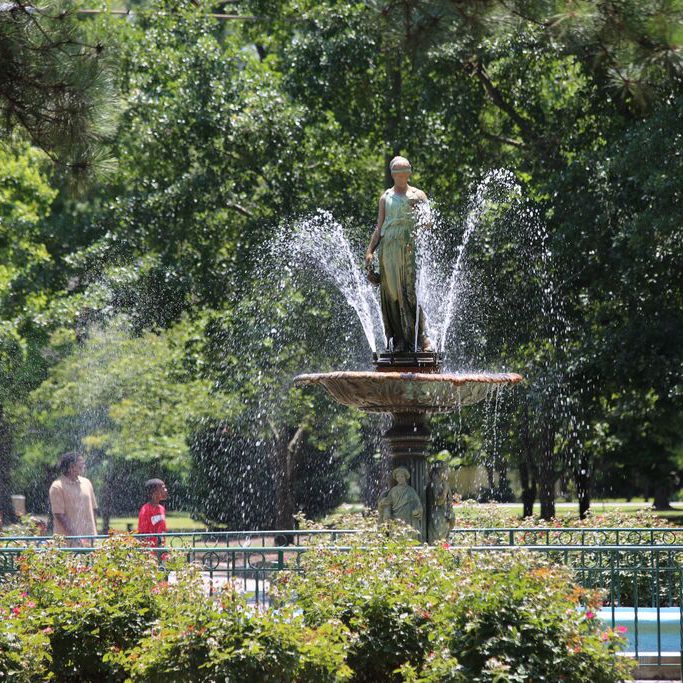 Goldsboro-Wayne County isn't short on Southern hospitality and charm…
We aim to please every visitor that comes to the heart of Eastern, NC and that includes your furry companion. We know your fur child wants to travel just as much as you do and get themselves paws-deep into fun! From pet-friendly patios to snoot licking good food to outdoor spots you can bark your approval at – we have you covered for a dog-friendly day out with us.
AN "OFF LEASH" LOOK ON LIFE
TAG US IN YOUR PUP PICS AT #TOTALLYFLYFURKIDS TO BE FEATURED
Home to over 11 parks, ranging from the Herman Park Center, equipped with dog bags and paved sidewalks to the Cliffs of Neuse State Park with an 11-acre swimming lake and trails to explore, Goldsboro-Wayne County has all the outdoor recreation your dog will need to have a blast and stretch out their paws.
One of the most historic parks in the area, Herman Park is the perfect spot to take your furry friend for a stroll. Come see the famous, "Lady in the Park" fountain, with sidewalks around the park and an open lawn for the ultimate game of fetch! A playground, picnic area, a gazebo, tennis courts and the Kiwanis Miniature Train are also on the park grounds for bringing the whole family along for the fun. Dog bags are available on the grounds so you'll never have to worry that you forgot to pack them!
If your dog is a fan of walking trails, paved greenways, dog parks and large open grounds to have a run then Stoney Creek Park is the place for you! Spend a few hours throwing around a ball or frisbee inside or outside of the fenced in dog park, explore the wooded trails, play a game of disc golf or just take in the breeze at a picnic shelter or enjoy the butterfly garden.
CLIFFS OF THE NEUSE STATE PARK
Endless outdoor fun is what awaits you at the Cliffs of the Neuse State Park. With over 5 trails, an 11-acre swimming lake, expansive picnic grounds and a 32-acre family campsite, you can play, hike, swim and camp all in one location! Your pet will enjoy taking on the trails with you as you hike the historic lands, take a dip in the lake and take in the view at the overlook showcasing the Neuse River. Bring along a picnic and utilize one of the 10 grills serving the park to have a cookout or rent a paddleboat, kayak or canoe and explore the paddle trails!
"PAW"FECT SPOTS TO EAT & DRINK
Goldsboro-Wayne County is home to unique shopping destinations, delicious eateries, cafes, bottle shops, bars and much more! Beautifully revitalized, Downtown Goldsboro is recognized as a North Carolina Main Street Community and a Main Street America accredited location, preserving both the historic charm of its architecture and layout, while bringing in modern pet-friendly bars, outdoor seating at eateries, and full grassy areas down Center Street for ultimate doggo stretches. But Downtown isn't the only place to get great food and drinks with your pup – check out the list below!
VAILHOUSE OYSTER BAR & GRILLE
Fresh seafood and with a large outdoor patio, Vailhouse Oyster Bar & Grille is the perfect place to take your furry-friend for lunch or dinner. This family-owned restaurant will treat you and your pup like family, and their menu caters to lovers of everything from seafood to steak. Their specialty is of course their hand shucked oysters! Live music performances take place on the weekend and during warmer weather, "tailgate" parties are held in the parking lot and outdoor patio. During cooler nights the patio is heated, and you can always catch the game on TV outside, so you won't miss a thing! Don't forget to check out the vintage motorboat engine hanging off the railing.
Fido Favorites: The Lobster Roll – because it makes us think of rolling in a big pile of leaves in the backyard!
What's better than pizza and a view with your pup? At Up North Pizzeria, you'll have a front row seat to Downtown Goldsboro. Live music takes places on the weekends and freshly baked pizza is always on constant rotation. Take a seat right in their fenced in outdoor seating section, right in front of the restaurant and order yourself one of their many specialty pies. Finish off the meal with one of their top-notch cannolis while your pup will get a beautiful view of the Downtown fountain and the historic architecture that makes up Center Street. Afterwards, just cross the street and take a seat right on bench in a grassy area and let your dog stretch out their paws!
Fido Favorites: "Paw"-pperoni Pizza…because what's better than a classic that you want to get your paws on!
The perfect combination of delicious cuisine, entertainment and a view – The Laughing Owl takes dining-in to a new level. The fenced in outdoor dining area is in the heart of Center Street with a view of the fountain and it's the perfect place to relax on a warm afternoon. Explore their extensive menu, ranging from Buffalo Ravioli to Chicken Fried Rice! Take in live music performances take place on the weekend or you can entertain yourself by spotting the different types of owl figurines located around the dining areas. If you're a lover of Asian cuisine, gorgeous views, and a unique dining experience, the Laughing Owl is the place for you!
Fido Favorites: Chow Fun Noodles, because we appreciate any meals named after a dog breed and that promote fun!
Top-notch customer service, bold flavor, live music, and a fully stocked bar is what you get when you walk into Brisas Latin Cuisine. Bringing you flavors from the Caribbean in both their food and their drinks, you will feel like you're on a beach somewhere far away! Enjoy the beautiful views located in the heart of Center Street. Explore their flavorful dinner menu from their Pollo en Crema de Ajo (Chicken in a Garlic Cream Sauce) to the Tropical Salmon, or stop by on Sunday and check out their twist on brunch classics such as Eggs Benedict. Grab yourself a cocktail or a mimosa, and you're ready for a "doggone" great time.
Fido Favorites: The Em"paw"nadas – because how could you say no to meat-filled pastries?
This upscale restaurant is the perfect place to go when you want to have an experience like no other with man's best friend. Fine wine and dining, Barrique features an outdoor heated patio that will have you enjoying the fresh air, and the atmosphere! Angus steaks, fines wines and barrel-aged whiskey are the main features of this unique dining experience, alongside the 18th Amendment Lounge. Modeled as a modern-day speakeasy the 18th Amendment Lounge will have you head over heels. From there Gnocchi Bolognese to their 8 oz. CAB Filet, you can't go wrong with whatever you choose.
Fido Favorites: 14 oz. CAB New York Bone-In Strip…did someone say bones?!
TORERO'S MEXICAN RESTAURANT
Bright pops of color all around, big plates of food, margaritas that will warm your heart and some salsa and chips for the table! Get ready to fill your belly and have a party, because Torero's Mexican Restaurant offers nothing less than a great time and soul warming food. Sit in their outdoor dining section just a seconds walk away from the Arts Council of Wayne County, Goldsboro Brew Works, and public art! You can't go wrong with any dish on the menu from their Taco Tuesday specials to their Grande Platos (Big Plates) for dinner, Torero's will take you on a trip to Mexico with their flavor and fun!
Fido Favorite: The ACP – we know it's food, but we can't help but think it stands for "A crazy pup!"
THE FLYING SHAMROCK IRISH PUB & RESTAURANT
If you're looking for a laid-back and relaxed energy, you'll find it at The Flying Shamrock. A classic Irish pub with drafts on tap, Irish cuisine rolling out of the kitchen and sidewalk seating, The Flying Shamrock Irish Pub & Restaurant is a go to spot for locals on a late-night out! Don't miss out on live music performances, their signature Sunday brunch menu (Bloody Marys included!) or their pool tables inside. If you're a burger lover, now you can try their Whiskey Burger or their Guinness Burger or try their Flying Wings and turn up the heat. Located just a seconds walk from public art, Goldsboro Brew Works and the Arts Council of Wayne County.
Fido Favorite: The Shamrock Fingers, because spending the day with my human is what we consider a lucky day!
Fresh bread, fresh meats and fresh baked goods – this will be your experience as soon as you step into Great Harvest Bread Co. Milling their own wheat on-site each day, before the crack of dawn their goods will be baking fresh in the oven just for you. Try their home-made chicken or tuna salad as you sit outside in their outdoor dining area. Let them know you're a first time visitor and you'll get FREE slices of fresh baked bread. The Goldsboro Great Harvest Bread Co. is unlike any other, operating under a "Freedom Franchise", this allows them to run their business in a way that meets the community's needs.
Fido Favorites: BBQ Chicken Bacon Melt…did…someone…SAY…BACON?!
Ever been to a brewery with it's own Brew Dog? Well now, you can meet R & R Brewing's very own; a Saint Bernard with lots of love to give and lots of fluff to pet! Known for it's fresh and house-made brews, their laid-back environment, weekly events such as trivia and their huge outdoor space where food trucks and a live music line up play every weekend, R & R Brewing is the perfect place to kick back and get a little rest and relaxation. Located in Mount Olive, NC they are also the home to Wayne County's very own PICKLE BEER. Pick up some souvenirs by grabbing yourself a crowler of house-made brew or a 4-pack of pickle beer to crack open. Nothing beats listening to live music, while grabbing some delicious local food truck bites and drinking a fresh brew from the tap with your furry best friend!
Established in 2016, Goldsboro Brew Works is a local favorite and a Veteran-owned taproom and bottle shop. Pet-friendly both indoors and outdoors, Goldsboro Brew Works also boasts an indoor arcade space, food trucks, live music and trivia nights. Enjoy Goldsboro's exciting nightlife here with your pooch and explore the bottle shop that has a large collection of local and international brews to choose from. Just a seconds walk away from Center Street and located next to Barrique, Toreros Mexican Restaurant and The Flying Shamrock Irish Pub, which are also eateries with outdoor dining options! Stay tuned on their social media, as Goldsboro Brew Works is expanding and adding a second location, which will act as their craft beer brewery. Keep up to date with the "filling station" on Instagram @gbwfillingstation.
Craft beer, wine, sake, soda, yoga classes, metal midnights, live music, food trucks, theme nights, video pop-up shops and pet-friendly indoor and outdoor service. All of this and more await you at Well Travelled Beer! Goldsboro's first bottle shop, Well Travelled Beer is Veteran-owned and a local favorite known for it's cool vibes and laid-back feel. Located at the end of Center Street, sit outside and get a beautiful view of the public art installation and the entirety of Downtown. Go inside and peruse their large selection of drinks both on tap and to take home. Find their elusive backroom and you may bump into an 80's themed party, chill hang out spot or a analog media pop-up shop called, Gold City Video. Weekend morning yoga classes are a regular occurance and you can expect lovers of music to be around on Metal Midnights. Hungry? No worries. Grab a bite from a local food truck parked outside.
Brewmasters of Goldsboro is a unique combination of deli, taproom and bottle shop. Serving up delicious meals, fresh brews and a large selection of meads, wines and beers to purchase, you can't go wrong. Check out their large outdoor patio area with covered umbrella seating and a patio overlooking a pond with a fountain that your furry friend will love. Located on Ash Street, you're only minutes away from Historic Downtown Goldsboro, Seymour Johnson Air Force Base and the Berkeley Mall. Morning yoga is hosted inside on weekends and you can find events like trivia and musical Bingo happening on a regular basis!
A "TAIL-WAGGING" GOOD TIME
Let us be your guide to entertainment and events! We believe you and your pup deserve a "tail-wagging" good time and that's easy to do when there's so many dog-friendly things to do in Goldsboro-Wayne County. From tours to events, it's all paws on deck to take your trip to the next level – check out the list below!
Are you and your pup art connoisseurs? We are too! Public Art is a staple here in Goldsboro-Wayne County, so much so that we have it all over! Check out the murals, sculptures, statues and memorials that fill our landscape, grab some pics with the pup, and don't forget to tag us at #totallyflygoldsboro.
Click the button below to learn more about our Public Arts initiatives and get exploring with your furry friend!
THE FLY & FRESH AGRIVENTURE TRAIL
Do you want to experience a new kind of trail? One that connects you with fresh produce, the unique heritage of agriculture, u-pick farms, field to table dining, outdoor adventures and information about local wildlife? The Fly & Fresh Agriventure is just the thing! With many dog-friendly locations on the map, you can enjoy a day of adventures with your holistic hound!

Click the button below to access the Fly & Fresh Agriventure Trail map and learn new and exciting things with your furry companion!
What's better than mouth-watering Eastern, North Carolina style barbecue and some fresh cold brews? Maybe eating barbecue and drinking fresh cold brews with your best friend (aka doggo, pupper, floofer, good boy/girl…) while exploring beautiful Goldsboro-Wayne County! Check out our pet-friendly taprooms, breweries and bottle shops while discovering why Wayne County is the barbecue gate to North Carolina.
Click the button below to access the Brews & 'Cue Tour Virtual Map for some finger-licking (and snout-licking) good times!
DOWNTOWN GOLDSBORO CRITTER CRAWL
Find the critters downtown! Twenty colorful critters now call Downtown Goldsboro home, along the new Center Street streetscape from the Paramount to Elm Street. Download the map, find them all, then return your completed map to the Downtown Goldsboro office – 219 N. John St. – to claim a tasty prize! This is the perfect family-friendly activity for both children and fur-children alike!
Click the button below to get your critter finding map and start your search.
CHARLES B. AYCOCK BIRTHPLACE HISTORIC SITE
Step back in time and experience the 1840's at the Charles B. Aycock Birthplace Historic Site. Explore the beautiful wide open spaces of the grounds, take part in living history demonstrations, and see their working farm and farm animals, such as sheep and chickens. Bring a picnic and blanket and spread out on the lawn with fido and enjoy one of the temperate Eastern, North Carolina days!
Click the button below to learn more about the Charles B. Aycock Birthplace.
Spend a day at the farm with Odom Farming Company, a u-pick strawberries, sunflowers and pumpkins farm! Pass by throughout the seasons and get a unique experience every time. Don't miss out on their Fall activities, from pumpkin picking to their hayrides. Want some more animal time in your life? No worries – spend time with the Pasture Gang at the farm, where you'll experience goats, donkeys, cows and more!
Click the button below to learn more about Odom Farming Company.
PIG IN THE PARK BARBECUE FESTIVAL | October
A whole hog BBQ cookout in Goldsboro, NC – 15 teams will face off in a whole hog cookout contest in two divisions: NC Pork Council and Backyard divisions. That barbecue is made available for purchase the day of the event and all the proceeds go to the local Boys & Girls Clubs. Arts, crafts, and food vendors join in on the fun and the annual "Kiss the Pig" contest chooses one lucky winner.
Find out more about this smoking hot festival and how you and rover can come on over by clicking the button below!
LIGHTS UP DOWNTOWN | December
Take a stroll through Downtown Goldsboro in December and see the magic of Center Street entirely lit up by lights! Explore the boutiques, restaurants, taprooms, bottle shops and public art under the glow of the holiday season. Head over to Herman Park and see the festively lit pathways, fences and fountain.
Find carriage rides, hayrides, and more holiday specialties that will be available throughout December by clicking the button below.
MT. OLIVE PICKLE DROP | December
For 20 years, Mt. Olive Pickles has held the New Year's Ever "Pickle Drop" that has brought in the New Year in a dill-lightful way! Since the first event held in 2001, Mt. Olive Pickles hosts a yearly canned food drive at the event, going to the Food Bank of Central & Eastern North Carolina. The pickle comes down the pole at 7:00 PM sharp!
Find out more about dill-ivering in the New Year with Mt. Olive Pickles by click the button below!
NC PICKLE FESTIVAL | April
Every year in April, Mount Olive the community and Mt. Olive the company come together to celebrate a mutually dill-lightful relationship. Pickles may be the theme, but community is what the festival is all about. Coordinated by the North Carolina Pickle Festival, Inc. in partnership with the Mount Olive Area Chamber of Commerce, the award-winning event is part street fair, part community festival, part family reunion. With pickles.
Find out more about the dill-icious NC Pickle Festival by clicking the button below.
CENTER STREET JAM | May – August
This summer-time concert series bring with it lots of fun, lots of dancing, lots of food and lots of dogs! This 3 hour free event is fun for the whole family – just bring a lawn chair, your dancing shoes and enjoy live music, great food, cold drinks and children's activities. Discover new music, hear old favorites and make new friends (both human or canine) at this summer event series.
Find out more about how you can get your paws out on the floor by clicking the button below.