United States Tennis Association Brings State Championships Back to Goldsboro for Eighth Consecutive Year
For Immediate Release
September 27, 2021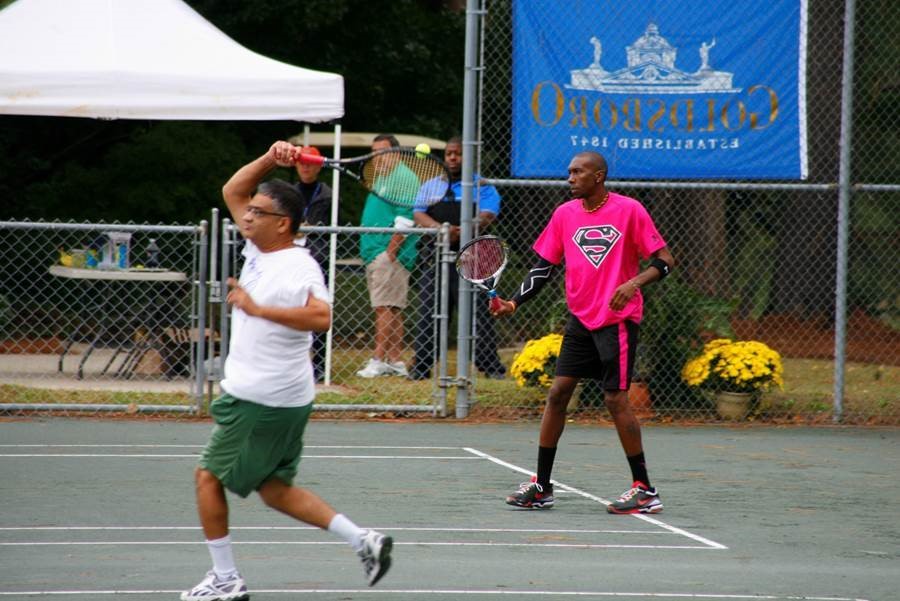 2013 USTA NC Singles Adult League State Championships in Goldsboro, NC. Photo Credit: Visit Goldsboro
Goldsboro, N.C. – Visit Goldsboro, the travel and tourism department for the City of Goldsboro and Wayne County, is excited to announce that the United States Tennis Association (USTA) North Carolina is returning to Goldsboro-Wayne County to host the 2021 USTA North Carolina Singles Adult League State Championships. The state championships have taken place in Goldsboro since 2013. The tournament was scheduled for October 2020, but had to be canceled due to the pandemic.
The main tournament site will be at Herman Park in Goldsboro on October 7-10, 2021. The state's best tennis players will face off over the four-day tournament. The tournament utilizes a minimum of 48 courts throughout Goldsboro, Wayne and Greene counties. Spectators are welcome to watch and enjoy the park facilities at no cost. While the event is outdoors, guests and athletes are encouraged to practice social distancing and wear a mask when unable to maintain distance. To learn more about the game schedule, contact Visit Goldsboro's office at 919-734-7922 or visit this link: https://www.nctennis.com/singlestournament.
"USTA NC is thrilled to have Goldsboro as the host city for the 2021 North Carolina Tennis Singles State Championships! This championship will feature over 100 teams from all around the state competing for a state title. Over 600 tennis enthusiasts are expected to play in 18 different divisions. We will be using courts all around the city and are excited to visit local businesses and see all that Goldsboro has to offer," said Dani Broadstreet, director of adult leagues and tournaments for USTA NC.
Since hosting the state tournament in 2013, the event has grown from 280 to nearly 600 tennis players generating an estimated economic impact of $1.2 million due to visitor spending over the last seven years within the local economy.
"We're thrilled to host this great event for the eighth straight year! Our tourism office works closely with the Goldsboro Parks & Rec department to make sure our visiting athletes are impressed by the quality of play both on and off the court," shares Ashlin Glatthar, director of travel & tourism for Goldsboro-Wayne County. "It's been an honor to work with USTA, as they have been an anchor for Goldsboro-Wayne County's sports economy. USTA North Carolina has helped us establish ourselves as a growing sports destination, and it's a huge compliment to us that they keep coming back year after year."
If interested in learning more or competing in USTA sanctioned events within North Carolina, visit www.nctennis.com.
Visit Goldsboro has submitted a bid to host the 2022-2023 USTA North Carolina Singles Adult League State Championships. The USTA NC office is scheduled to make its award announcement in mid-October 2021.
###
For more information, contact Ashlin Glatthar, director of travel & tourism for Goldsboro-Wayne County, at 919-734-7922 or aglatthar@goldsboronc.gov.