Located between major East Coast cities in the heart of North Carolina.
Accessible to 10+ venues for hosting your events, with top quality hospitality.
Raleigh-Durham International Airport and I-95 accessible.
Now, it's time to Say I Do to Downtown Goldsboro! And the vibrant, historic streets of downtown Goldsboro is the perfect place to begin the rest of your lives together! Downtown Goldsboro is proud to unveil itself as one of the most unique weddings venues in the country! We invite you to visit Goldsboro, take a stroll down the streets of our historic downtown, and fall in love with the Great-Gatsby era architecture that drapes the buildings of our city skyline. Your wedding day should be unique, just like the love you share for one another, so you deserve the most romantic wedding venues in North Carolina.
Say I Do to Downtown Goldsboro offers three unique backdrops for your wedding ceremony. Surrounded in history and architecture that exudes romance and nostalgia, it's the perfect setting to start your future together! To learn more about planning your wedding with Say I Do to Downtown Goldsboro, click the button below.
Goldsboro-Wayne County offers a variety of options to plan your wedding day. Located in the heart of eastern North Carolina, we are the perfect distance between Raleigh and the Crystal Coast. From waterfront country clubs to historical backdrops and even acres of family-owned farmlands with climate-controlled indoor/outdoor space, Goldsboro offers an array of venue options that exude southern charm.
Southern Charm & Hospitality
Speaking of southern charm, Goldsboro is known for its genuine hospitality. It's important for you and your guests to have a fun, positive experience leading up to the wedding day, which is why we pride ourselves on offering the best hotels, spas, boutique shops, nightlife and restaurants with the highest level of customer service!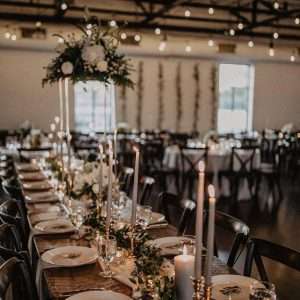 A modern + unique event space located in Downtown Goldsboro, blending its Art Deco roots with Industrial Design.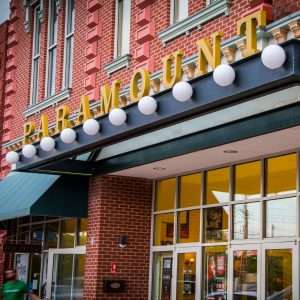 A historic gem re-built with the beauty and character of all the Historic Downtown architecture.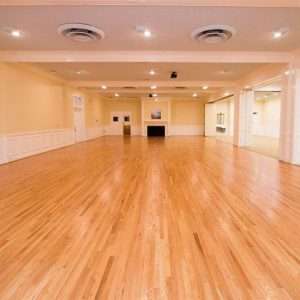 The Goldsboro Event Center, offers a variety of meeting spaces from weddings to banquets to seminars.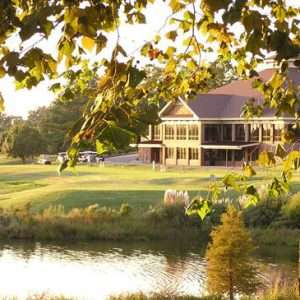 Lane Tree Golf &
Conference cENTER
The Clubhouse at the Lane Tree Golf Club is a premier destination in Eastern, NC for weddings, corporate functions and more!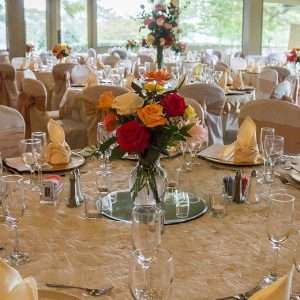 Walnut Creek Country Club
The Walnut Creek Country Club is known throughout Eastern, NC for beautiful outdoor and indoor wedding ceremonies. Lakeside and under the tall pine and oak trees!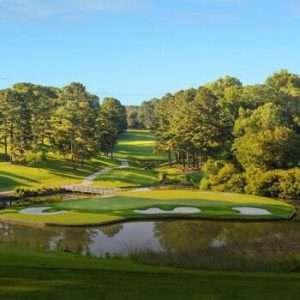 Southern Wayne Country Club
Located in Mount Olive, NC the Southern Wayne Country Club offers beautiful sights, an Olympic-sized swimming pool and a clubhouse for your event needs.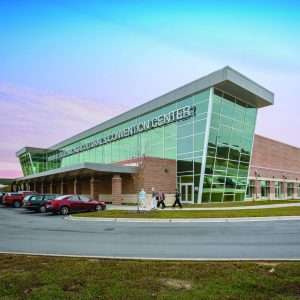 The Maxwell Convention Center
This premiere space has over 26,445 sq.ft of usable indoor space, 9,500 sq.ft of courtyard space and 170 years of southern hospitality.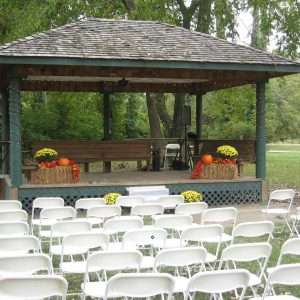 Home to the Waynesborough Historic Village, with 150 acres along the Neuse River, the facilities are open for your event needs.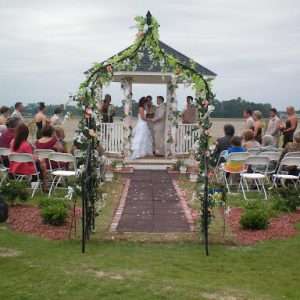 Lush, sophisticated and full of southern charm, Hamsted Acres is equipped for both indoor and outdoor events.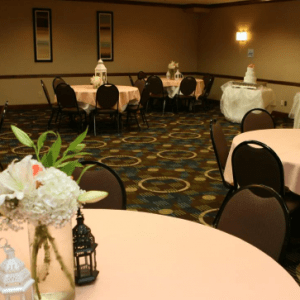 BEST WESTERN PLUS GOLDSBORO
Genuine hospitality in the heart of Goldsboro, NC with the convenience of hotel amenities. Best Western has the space for your events.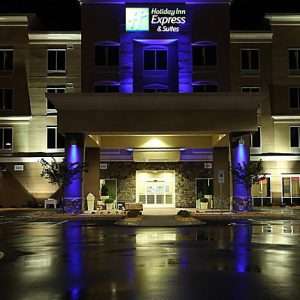 Holiday INN Express & Suites
From baby showers to birthday parties, to meetings to military reunions. Holiday Inn Express & Suites has your events covered.
Need a block or two for your upcoming nuptials? No worries, we have you covered!
Find your hotel in Goldsboro-Wayne County by click on the button below.